'1 Don Dash Me Some Err'- Reactions As Shatta Wale Shows Off Bet Slips Of GHS169,547.35 Win On Betway
Shatta Wale has been a long-time advocate of musicians making money from their other side businesses and we suppose Shatta has taken to betting as one of his side businesses to reel some cash in his pocket.
Betting is a highly risky business and the clergymen and religious leaders have admonished their followers not to go after quick money-making schemes. Shatta Wale might have lost so much money on his way to winning such a colossal amount.
Shatta made it known to his fans that he had won 95,080 cedis and 73,512cedis respectively after he placed a bet of 2,000cedis and1,500cedis.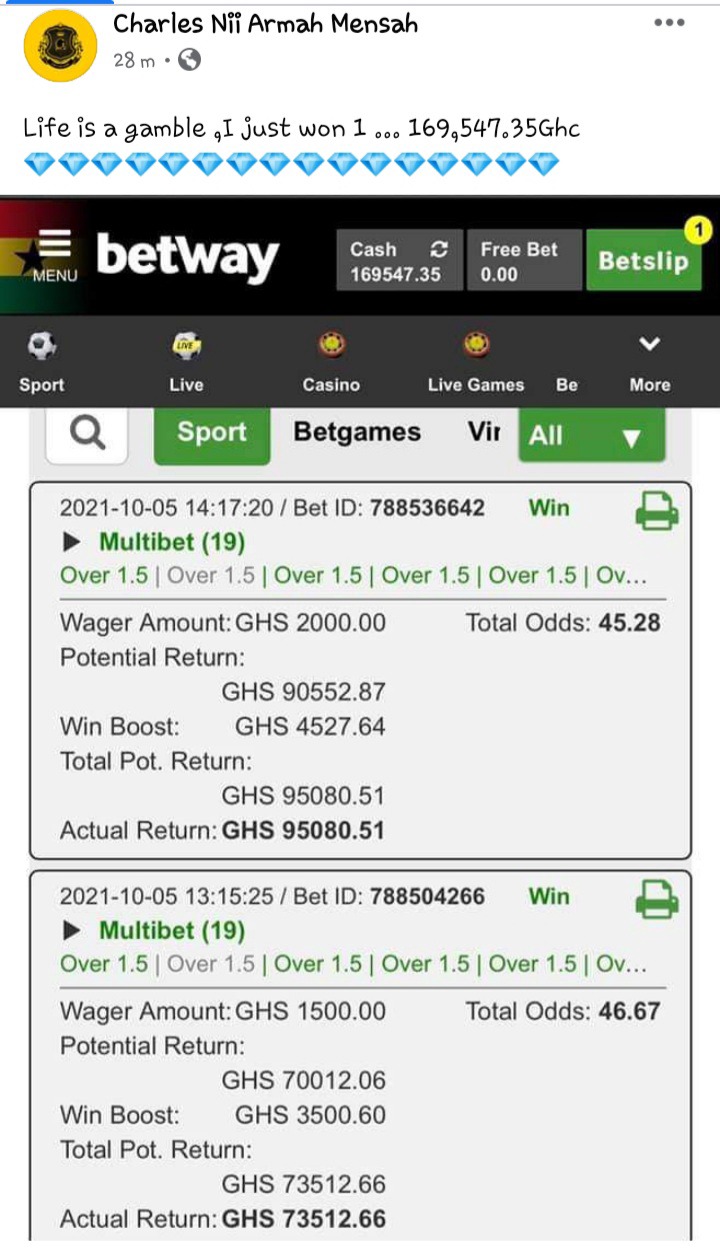 See reactions from fans:


You could recall that Jim Iyke recently extolled Shatta for being a very business-minded person who chases after the bag and makes sure he brings it home. Speaking on Joy FM's Cosmopolitan Mix, Jim Iyke averred that Shatta always plans his moves before he acts.
"I think Shatta just wakes up in the morning and decides what am I going to do to provoke people's thoughts? He will go like Jim Iyke looks like me. He is going to wake up tomorrow and say; I want to be President of Ghana.
"He will not be president and we all know that, but Shatta will go there and run to be President and just get you guys to talk about him. He understands the propensity of the business," he said.
SOURCE: www.tbzjournal.com