'Kwasia' Like This Get Beautiful Wife And Kids- Mubarak Wakaso Disses Christian Atsu After He Shared Photos Of His Adorable White Wife
The two footballers engaged in some banter after Atsu shared a photo of his white wife with whom they have some adorable mixed-race kids.
Taking to his Facebook page, Christian Atsu shared a photo of his beautiful wife as she showered her with encomium to mark her birthday.
The jealous Wakaso slid under the post and blasted his good friend for being ugly and managing to win the heart of such a fine white lady,
Atsu wrote: " Happy birthday to my lovely wife and the mother of our children. You make me happy and proud of the things we have built together. I love you"
Wakaso replied: " Ahhh women paa hmmm kwasia like this get beautiful wife and kids anyway happy Birthday to our wife"
Christian Atsu jovially hilariously replied to the comment and they had a good laugh about it that shows that they are very good friends.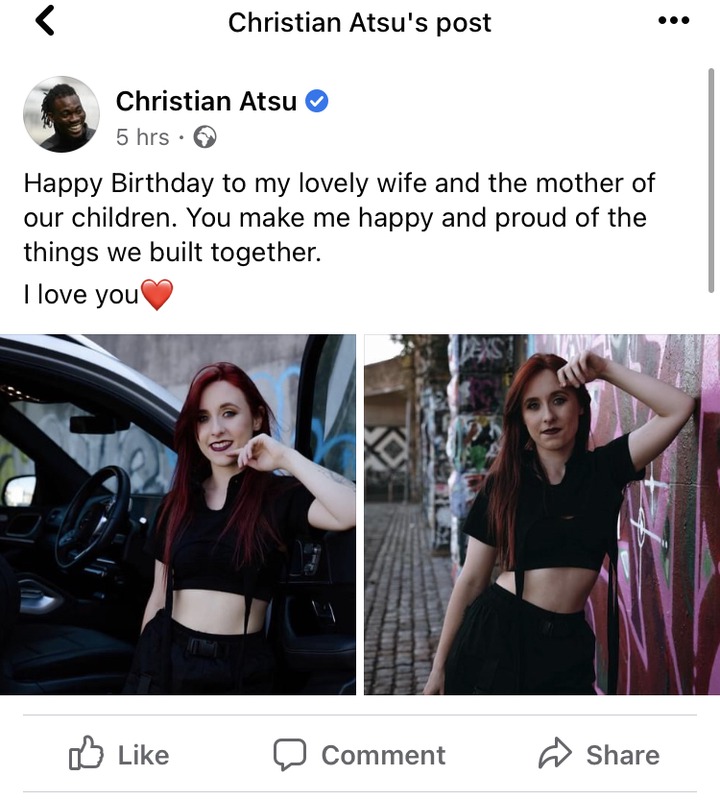 See reaction: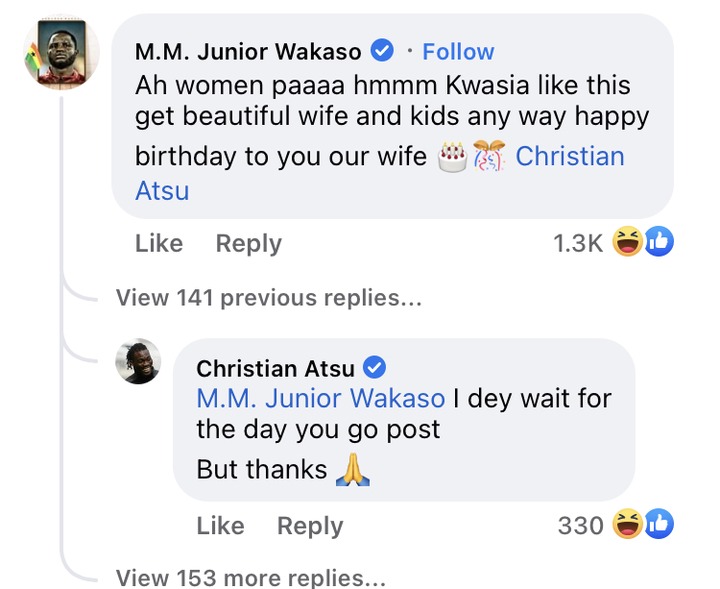 Meanwhile, former presidential aide, Reno Omokri has advised his fans on the way they should behave if someone they know begins to avoid them by giving excuses of being too busy to respond to calls, texts, or WhatsApp messages.
According to Reno, no one is too busy to ignore the people who mean so much to them so if you happen to find yourself in such a situation, do yourself some good by maintaining your distance to such a person.
Taking to his Instagram page, he intimated that it is better to enjoy your company than to be with people who would not appreciate your efforts.
He wrote: Nobody is too busy to respond to your calls, text, or WhatsApp messages. Stop giving them that excuses in your head. That is weakness. And takers can smell weakness a mile away. If they treat you like that, downgrade the relationship FAST, until they get the message. These are people who play mind games with you. Check the timing of their social media activity and you will find that they are active on various platforms idling away their time. They are working on your psyche. That alone is proof of their manipulative tendencies. Downsize those downers or your self esteem will go down
Source:tbzjournal.com